Trusted and Practiced Partners for Out-of-State Law Firms
Heath Hyde is proud to serve as a Texas local counsel to out-of-state law firms in both state and federal courts throughout Texas, including the Texas Supreme Court and United States District Courts of Texas. Our familiarity with the local court system, our network of resources, and our record of success makes us an attractive choice for many firms across the country when they need experienced co-counsel.
With Heath Hyde as local counsel, out-of-state clients can rest assured knowing their interests are protected with the quality representation they expect. Our attorneys are well-versed in a variety of areas of litigation. When you partner with us, we can advise you on Texas local standards of practice and other matters regarding jurisdiction, ensuring your case proceeds smoothly and error-free.
Heath Hyde – Proven Texas Local Counsel
Heath Hyde is an established and highly respected commercial litigation firm based in Texas. While we represent clients in venues across the country, Heath Hyde's primary practice focuses on Criminal Defense in the United States District Courts for the Southern, Eastern, Western & Northern Districts of Texas.
With offices in Dallas and Sulphur Springs, TX, Heath Hyde is strategically located to provide you with superior Texas local counsel services in your Federal Trial.
Heath Hyde and his fellow lawyers have practiced law in Federal Court throughout Texas for over 30 years. Over the years, we have appeared before nearly every federal judge in Texas and have developed a strong rapport with other local litigators, many of whom were former adversaries.
Heath Hyde and his associate lawyers are on a first-name basis with every Federal Prosecutor in every District in Texas.
With decades of experience practicing in Texas Federal courtrooms, Heath Hyde has an intimate understanding of the written and unwritten rules, customs, practices, and preferences of the local judiciary.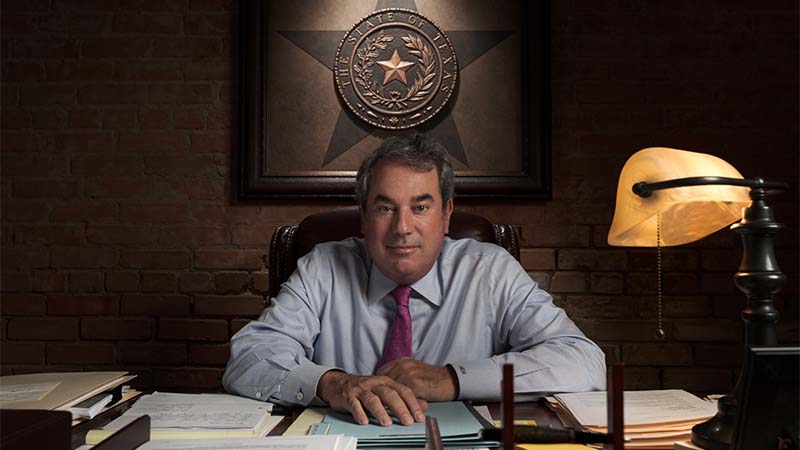 Words From Our Partner Law Firm
Words from our partner law firm: "Our firm has worked with the attorneys and staff at Heath Hyde since the firm was formed. Our experience and our clients' experience with Heath Hyde has been outstanding. We recommend the firm highly." 
We invite you to meet the rest of the Heath Hyde team.
When you need esteemed attorneys with experience, Heath Hyde has extensive experience serving as Texas local counsel in a wide array of federal criminal cases.
Why Heath Hyde is the right choice for local counsel in Texas
As a Texas local counsel, we are a crucial part of your litigation team. When your firm has a case in an out-of-state jurisdiction, one of your most important decisions is choosing your local counsel. With our decades of experience, Heath Hyde has a full understanding of the rules, culture, and preferences of the local jurisdictions and courts.
We can assist your firm with federal court litigation, jurisdiction and venue challenges, litigation and trial, and pre-trial evaluation and strategy. Our legal team can also introduce you to our wide network of resources, including our in-house aviation and medical experts.
With locations throughout the state of Texas (Dallas), we are close to all the major courthouses in Texas, including the United States District Court for the Northern District of Texas and the United States District Court for the Eastern District of Texas.
If your firm needs a sophisticated co-counsel on complex litigation, contact Heath Hyde today to learn more about how we can partner with you at [tel_hh] or fill out our contact form.
Ready to learn more? Contact us today.
Heath Hyde stands ready to answer the call. We have served the good people of Texas for close to four decades, representing them in claims against local, national, and global entities. Call 903.439.0000.