Healthcare Compliance and Regulatory Services
Today's healthcare compliance and regulatory environment is among the most complex in our nation. Healthcare organizations need to have the right information and tools to assess and manage the impact of the government's ever-changing regulatory compliance and enforcement initiatives. Compliance Officers and healthcare executives, managers, and workforces must also have an awareness and clear understanding of healthcare compliance requirements in order to maintain an effective compliance program.
One way healthcare organizations can ensure that their compliance programs are effective and are appropriately addressing healthcare regulatory compliance initiatives is by receiving healthcare compliance and regulatory services. Hospitals, health systems, and physician groups are challenged to keep up with the complicated and ever-changing healthcare regulatory environment. At Heath Hyde Law Firm, we have the compliance solutions best suited for your organization to respond to the challenge.
These professional services take a deeper look at compliance program operations and overall federal and state healthcare requirements to assess whether the compliance program has the necessary practices, policies, and procedures in place to sufficiently address such requirements.
Compliance Program Development
An effective compliance program incorporates the seven elements outlined in the Federal Sentencing Guidelines and is in operation within the organizational environment. We are available to assist your organization in developing an individualized, meaningful compliance program, and we help you activate the program within your setting.
Compliance Program Effectiveness Assessment
Healthcare organizations, senior executives, and governing body members are under increasing scrutiny to ensure they have implemented an effective compliance program. We can evaluate your organization's existing compliance plan against the seven required elements and offer recommendations and implementation assistance to improve the effectiveness of your procedures.
Governance Education and Advisory Services
Governing body members have a fiduciary obligation to understand the compliance program its organization has in place and ensure there is a viable structure for reporting compliance issues to the board. Our experts educate the governing body on its fiduciary obligations regarding compliance, assist in developing the communication sequences, and provide ongoing advisory services on a variety of compliance matters.
Virtual Compliance Officer Services
We have expert compliance resource personnel available to deliver remote compliance officer services on an interim or ongoing basis. Organizations may wish to engage us to assist in operationalizing a newly developed or existing compliance program or provide ongoing compliance program oversight.
In addition to providing remote compliance officer services, we can support your organization with interviewing and training a newly-hired compliance officer.
Physician Arrangement Compliance Audits
<p">Some of the highest risks for healthcare organizations revolve around arrangements with physicians. We can assist your organization by performing physician arrangement reviews for Stark/Anti-kickback compliance, physician payment reconciliation reviews, and medical director arrangement/documentation reviews for existing arrangements.
Our compliance experts can also assist your organization in ensuring an adequate system is in place to log gifts and other non-monetary compensation to physicians in compliance with the Stark law.
Physician Arrangement Procedure Development
An organizational policy, procedure, and structure that is followed by all individuals involved in the physician arrangements process are critical to mitigating the numerous risks to organizations in the area of arrangements with physicians. Our compliance team can assist you in developing a sound and compliant process and procedure.
Fair Market Value/Commercial Reasonableness Opinions
The three tenets of defensibility surrounding physician compensation arrangements are that 1) the compensation arrangement is within fair market value, 2) is commercially reasonable, and 3) doesn't take into account the volume or value of referrals or other business generated. Documentation of the facts and circumstances surrounding the basis of a compensation arrangement often supports the commercial reasonableness of an agreement.
Our experts are available to provide an objective opinion as to whether a compensation arrangement is within fair market value and is commercially reasonable.
Provider Coding and Documentation Compliance Audits
An essential element of every healthcare organization's compliance work plan is ongoing provider coding and documentation audits. Coding and documentation audits are appropriate for all providers, especially highly productive providers who may find themselves under scrutiny for their billings by area Medicare administrative contractors and other payers.
Additionally, with future value-based reimbursement models, the importance of accurate and compliant risk adjustment coding is paramount. Our certified coders are available to conduct periodic or ongoing coding and documentation audits to identify claims that have been up-coded, down-coded, included documentation that would have supported additional ICD-10 codes. The audits also involve looking for the appearance of cloning as a result of the use of EHR documentation aides.
Root Cause Analyses (RCA)/Failure, Mode, Effects, and Criticality Analyses (FMECA)
Recent Department of Justice guidance to healthcare organizations reminds organizations of the importance of not only preventing, detecting, and mitigating risk, but asking the "whys" to get to the root of the compliance issue. We can help your organization by leading the key involved departments and individuals through RCA/FMECA analyses and assist your organization in developing/updating policies, procedures, and processes and controls.
Mergers and Acquisitions Compliance Due Diligence
During the compliance due-diligence review, our experts review the effectiveness of the seller's compliance program and evaluate governmental audits and investigations, financial relationships with physicians; compliance with Stark Law exceptions, anti-kickback safe harbors; performs billing and coding reviews, as applicable; and conducts security risk assessments, penetration testing, and vulnerability scans. Ensuring a thorough compliance diligence review at an early stage allows a buyer to address issues promptly, which assures correction prior to the close, and adjust the transaction as necessary.
Heath Hyde Healthcare Compliance Services and Regulatory Solutions
Compliance Program Design and Implementation Compliance program design, implementation, and advancement tailored to meet the unique needs of the organization
Compliance Program Effectiveness Evaluations In-depth assessment of compliance program operations to determine the program's strengths, gaps, and overall effectiveness
Sarbanes-Oxley (SOX) and Corporate Governance Incorporation of standard elements of SOX and additional corrective action measures and tools
Healthcare Compliance Training Training for a wide range of compliance and regulatory topics delivered through customized sessions
Interim and Outsourced Compliance Officer and Support Services Interim and outsourced compliance staffing provided by highly-experienced consultants
Corporate Integrity Agreement (CIA) and Independent Review Organization (IRO) Services CIA implementation, Independent Review Organization, and Independent Compliance Expert to the Board of Directors services
Internal Investigation Services Compliance investigations and inquiries to help mitigate compliance issues and provide recommended practices to prevent similar issues from recurring
Compliance Risk Assessment and Management Identification and analysis of compliance high-risk areas and best practice solutions for risk remediation, auditing and monitoring and reporting procedures
Compliance and Regulatory Advisory Services Advisory services to ensure understanding of healthcare regulations and necessary updates to compliance programs based on the latest requirements and industry guidance
HIPAA Privacy and Security Compliance Services Interim and outsourced privacy and security staffing, HIPAA advisory services, training, and risk assessments and remediation to meet HIPAA compliance obligations
Claims Audits, Appeals, and Revenue Integrity Support Claims reviews, appeals support, assessment of statistical overpayment extrapolations in disclosure or internal reviews, and assessment of billing monitoring programs for revenue integrity
Claims Data Analysis Analysis, summary assessments of statistics and data integrity, including data extraction and assembly support, pattern analysis and data preparation for sampling and estimation
Anti-Kickback and Physician Arrangement Reviews Evaluation of proposed and existing physician arrangements to determine their appropriateness under the Anti-Kickback Statute, Stark Law and other relevant regulations
Litigation Support Relevant healthcare litigation support services to address sensitive compliance issues
Due Diligence Reviews Evaluation of compliance program operations and compliance risks during mergers and acquisitions
Responding to Government Auditors Expert Witness services for organizations that are in litigation because of an audit
Compliance Resource Center Solutions Complete suite of solutions for improving compliance program operations and ensuring organizations meet federal and state law requirements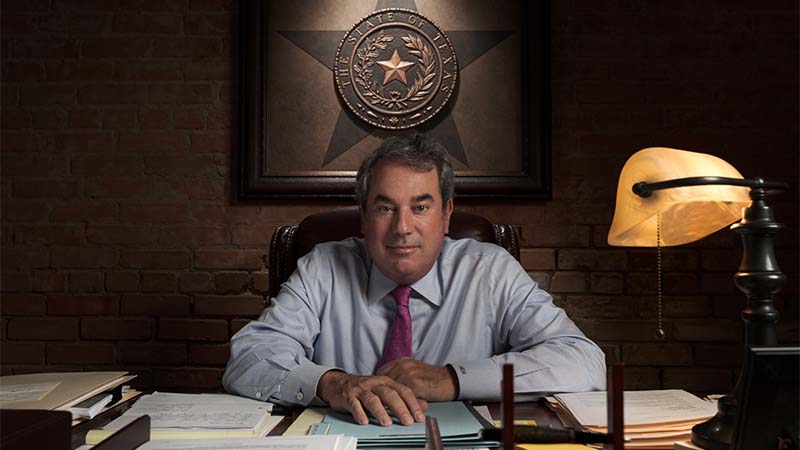 Get Started
24/7 Free Consultation
Named 100 Top Trial Lawyers in the United States & "Rising Star" in Dallas's D Magazine ​
Tried the largest healthcare fraud case to go to trial in the United States
Handled federal cases nationwide & represented clients in 53 different counties in Texas
Connected with a team of specialists that can handle any criminal issue throughout the country
Get Started on Your Case Today
Heath represents clients in all stages of federal investigations, from initial notice to trial and appeal. Most clients approach Heath in times of crisis, typically after being notified of a criminal investigation or an indictment. Don't hesitate to get in touch with the Experienced Federal Criminal Defense attorney at Heath Hyde for a free consultation 24/7.