Are You the Target of a Federal Investigation?
You can find out if they're being investigated by federal authorities. The following are the fundamentals of the federal criminal investigative procedure.
What is the definition of a federal investigation?
The first phase in the federal criminal justice system is a federal inquiry. Agents from the Federal Bureau of Investigation are examining any violations of federal law at this time. Their objectives are to determine: (1) whether a federal crime has been committed; (2) who is accountable; and (3) whether there is any evidence related to the crime.
What is the first step in a federal investigation? 
The filing of a credible crime report usually initiates a federal inquiry. It can also start as a result of information received by law enforcement officers from defendants in ongoing criminal cases who are seeking for leniency (i.e., cooperators). In other circumstances, evidence obtained by a federal intelligence agency, such as the CIA, or a concurrent civil inquiry conducted by a regulatory body, such as the SEC or the FDA, may lead to a federal investigation.
In a federal probe, who is involved?
The key actors in a federal inquiry are law enforcement personnel, such as FBI special agents. During a federal investigation, the agents handle the majority of the work, such as acquiring evidence and interrogating witnesses. They do not, however, work in isolation. 
Agents assigned to a federal investigation collaborate closely with a federal prosecutor. The prosecutor provides legal advice to the agents and assists them in obtaining legal documents such as subpoenas and search warrants. In addition, at the conclusion of the inquiry, the prosecutor will determine whether or not to file formal criminal charges. As a result, the prosecutor's opinion on the case's merits is crucial to the agents handling the case.
It is not commonplace for various federal agencies, or even federal and state agencies, to collaborate in a joint investigation for specific types of federal investigations, such as those involving violent transnational gangs or large-scale white-collar crimes. In some cases, one or more agents may take the lead and manage the investigation as the "lead" or "case" agent.
In a federal probe, what happens?
Agents of the Federal Bureau of Investigation have a broad arsenal of investigative tactics at their disposal. Here are a few more examples:
listening in on the suspect's phone
maintaining physical observation for several weeks or months
keeping track of the suspect's web activities 
recording discussions that are consensually monitored (e.g., having someone wear a "wire" or recording phone calls for the agents)
looking over a suspect's financial records, such as bank statements and tax returns
obtaining testimony and documents through grand jury subpoenas
carrying out search warrants and examining the goods seized, such as laptops and smartphones
conducting depositions and witness interviews.
Agents and prosecutors collaborate in a federal investigation with the purpose of producing a federal indictment and obtaining a conviction. This is a job for which federal law enforcement agents have been well-trained. To acquire a psychological advantage, agents may walk up unannounced at a suspect's home in the early morning to ask questions and interrogate the individual, while the target is not completely alert or prepared.
Agents of law enforcement, for example, may utilize deceit as part of their investigation strategy. The agents may advise the suspect that the inquiry is not focused on him and that they are only seeking for information on another person. The suspect may then be persuaded to make false statements about himself or herself.
Because federal law enforcement agents have a significant advantage in terms of resources, training, and expertise over ordinary defendants, anyone who is the subject of a federal investigation should seek legal advice from an experienced attorney who is familiar with the federal investigative process as soon as possible.
How do you know if you're being investigated by the federal government?
An investigation by the federal government can take a lengthy period. Agents may spend years investigating a case before filing any federal criminal charges. Furthermore, federal investigations are typically conducted in secret; papers and reports related to the investigation may be classified, and agents involved in the investigation may be told not to discuss it in public. The subject of the inquiry may not even be aware that he is being investigated until agents arrive at his door to make an arrest during this time. Individuals are frequently unaware that they are being investigated by the federal government until one of the following events occurs:
A target letter from a federal prosecutor informs you that you are the subject of an investigation.
A federal law enforcement officer calls you and requests a meeting.
Federal officials walk up unannounced at your home, place of business, or other frequented site and attempt to question you.
A search warrant is executed at your home or place of business by federal officers.
A grand jury subpoena is served on you, compelling you to testify or produce documentation.
Former coworkers or business companions inform you that they were questioned, searched, or summoned to testify about actions in which you were involved. 
These things can happen at the same time. For example, a person may discover that he is under investigation when federal investigators arrive at his home to execute a search warrant one morning. During the search, investigators attempt to question the suspect about the crime. The individual is given a target letter from the local US Attorney's Office after the search. Later in the day, the man receives calls from coworkers notifying him that the FBI has contacted them. Naturally, learning that one has been under investigation for years may be a frightening experience.
What should I do if I'm the subject of a criminal investigation? What if I'm approached by federal authorities who want to speak with me?
It's an old cliché that you shouldn't talk to the cops about a crime because everything you say could be used against you. The more correct advice is to keep quiet about a crime since whatever you say or write can be used against you.
If you are a target of a federal investigation, you should follow two rules: (1) acquire legal representation as soon as possible; and (2) do not speak or write to anyone else about the inquiry until you have spoken with an attorney who has handled federal criminal investigations. 
The grounds for hiring a counsel or refusing to speak with law enforcement should be self-evident. It may be less evident to some why you should not discuss the investigation with third parties without first consulting an attorney. This is due to a number of factors.
First, the people you talk to about the investigation may be questioned by federal officials in the future. You can expect federal officials to find out what you've told these people at some point. Worse, the people you speak with may already be cooperating with federal officials.
Second, you could be charged with obstruction of justice, which is a different offense, if whatever you say to third parties could be interpreted—even if only obliquely—as an attempt to conceal facts. Even if you are not charged with obstruction of justice, any statements you make to third parties are nonetheless admissible as evidence in court and can be used against you. Prosecutors have a knack for making even the most innocent of words look ominous in court.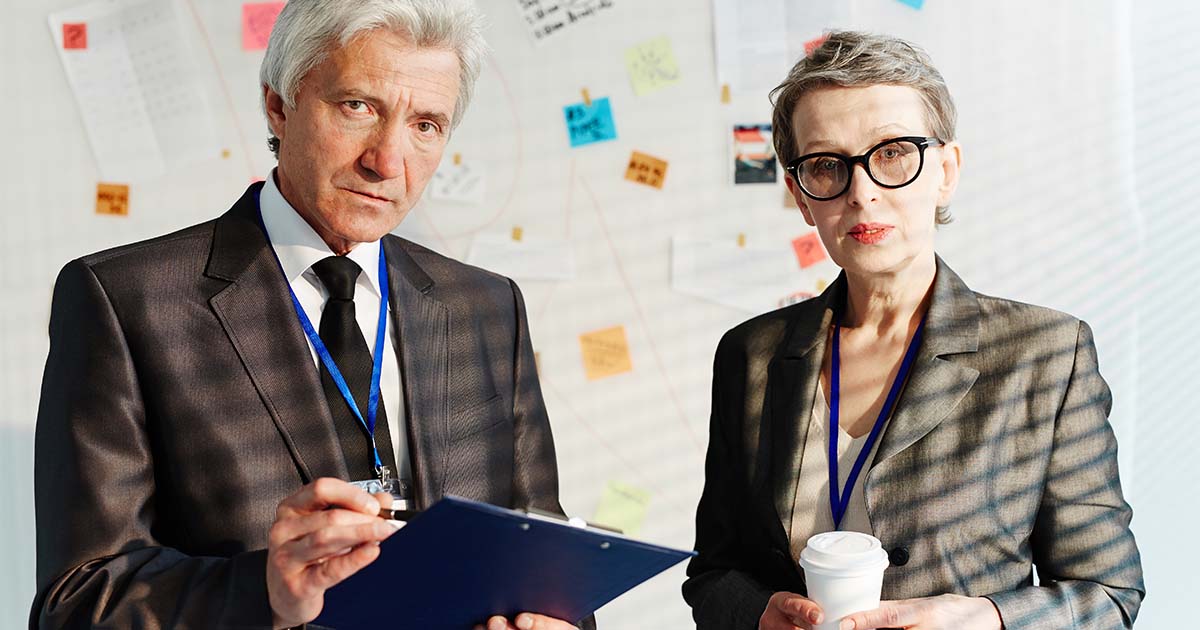 In a federal investigation, how can an attorney assist?
Once you have legal representation, your attorney, who should be versed with federal criminal law and investigations, can assist you in answering key questions and putting you in the best possible position. Here are a few examples of issues on which your lawyer will advise you:
Is the government treating me as a target, a subject, or just a witness in the case? The government's perception of your position in an investigation can have a big impact on what you should do, therefore this is a crucial question for your lawyer to answer. 
Should I schedule an interview or a proffer session with federal prosecutors and agents? As we discussed in a previous piece, meeting with the authorities to answer questions in a federal investigation should be approached with caution. On the one hand, meeting with prosecutors to answer questions can occasionally persuade them that you are not to blame, or that your role was so minor that it is not worth prosecuting you.
Remarks made during such a session, on the other hand, can have the opposite effect: they can persuade prosecutors that you are guilty, give the impression that you are dishonest, and provide prosecutors with statements that will be used against you later. Given the high stakes, you should consult with a federal defense attorney to determine if you should meet with prosecutors and, if so, to establish the meeting's ground rules. It's also crucial to have your lawyer adequately prepare you for a proffer session and advise you on whether or not you should sign a proffer letter.
I was summoned by a grand jury to testify and/or submit documents. So, what do I do now? If you've been called to testify, it's critical that you understand your rights and what you should do to defend them. A federal defense attorney, for example, can advise you on whether you may have broken the law and whether you can defend yourself by using your Fifth Amendment protection against self-incrimination. An attorney can frequently contact prosecutors on your behalf and supply them with the information they require, avoiding the necessity for you to go before a grand jury. Similarly, if you are served with a subpoena asking you to produce papers, your attorney can typically contact prosecutors and reduce the scope of what must be produced. An attorney can also advise you on what papers you may be able to keep from being produced.
Is it appropriate for me to comply with a federal investigation? The decision to cooperate, or to decline to cooperate with a government investigation is rarely straightforward. There are many factors at play, and federal prosecutors often exert tremendous pressure to get you to do what they want. Every case will require a careful evaluation by a skilled defense attorney, whose duty is to protect your interests at all stages of the process.
Speak with an experienced federal criminal investigation attorney.
At the law office of Heath Hyde we frequently represent people who have become involved in federal criminal investigations. These individuals may be targets, subjects, or witnesses in an investigation. In many cases, we were able to resolve these difficult situations quickly and discreetly without federal charges being filed. When criminal charges are inevitable, we make sure our clients are in the best position possible to defend against those charges when they come. 
Our white-collar crime attorneys have successfully represented many individuals in federal criminal investigations. Below are a few examples of past results:
A pharmacist was under investigation for healthcare fraud and controlled substance violations in the Eastern District of Texas. No charges filed.
An IT professional was investigated for accepting kickbacks in the Eastern District of Virginia, Alexandria Division. No charges filed.
An employee of a trade association was investigated for fraud in the Eastern District of Virginia, Alexandria Division. No charges filed.
The director of a nonprofit organization was investigated for fraud by the United States Attorney's Office for the District of Columbia. No charges filed.
A real estate loan officer was implicated in a mortgage fraud investigation in the Eastern District of Virginia, Alexandria Division. No charges filed.
An individual was questioned by federal agents and prosecutors in a securities fraud investigation in the Northern District of Texas division. No charges filed against our client.
This article provides only the most basic information about federal investigations. In practice, each case is unique and requires thorough investigation and analysis by a qualified federal criminal investigation lawyer before the above questions can be answered.
If you believe you may be implicated in a federal criminal investigation and would like to discuss your case with an attorney, please contact us at 903.439.0000 or submit an online contact form to schedule a free, confidential consultation with our Federal Investigation attorney.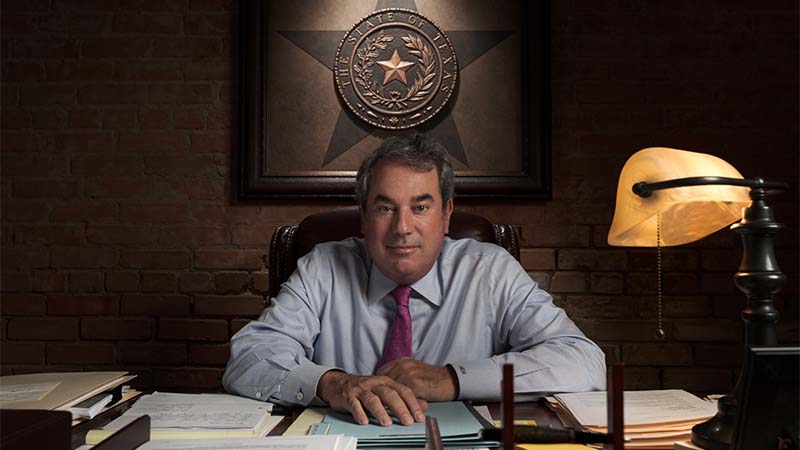 Get Started
24/7 Free Consultation
Named 100 Top Trial Lawyers in the United States & "Rising Star" in Dallas's D Magazine ​
Tried the largest healthcare fraud case to go to trial in the United States
Handled federal cases nationwide & represented clients in 53 different counties in Texas
Connected with a team of specialists that can handle any criminal issue throughout the country
Get Started on Your Case Today
Heath represents clients in all stages of federal investigations, from initial notice to trial and appeal. Most clients approach Heath in times of crisis, typically after being notified of a criminal investigation or an indictment. Don't hesitate to get in touch with the Experienced Federal Criminal Defense attorney at Heath Hyde for a free consultation 24/7.