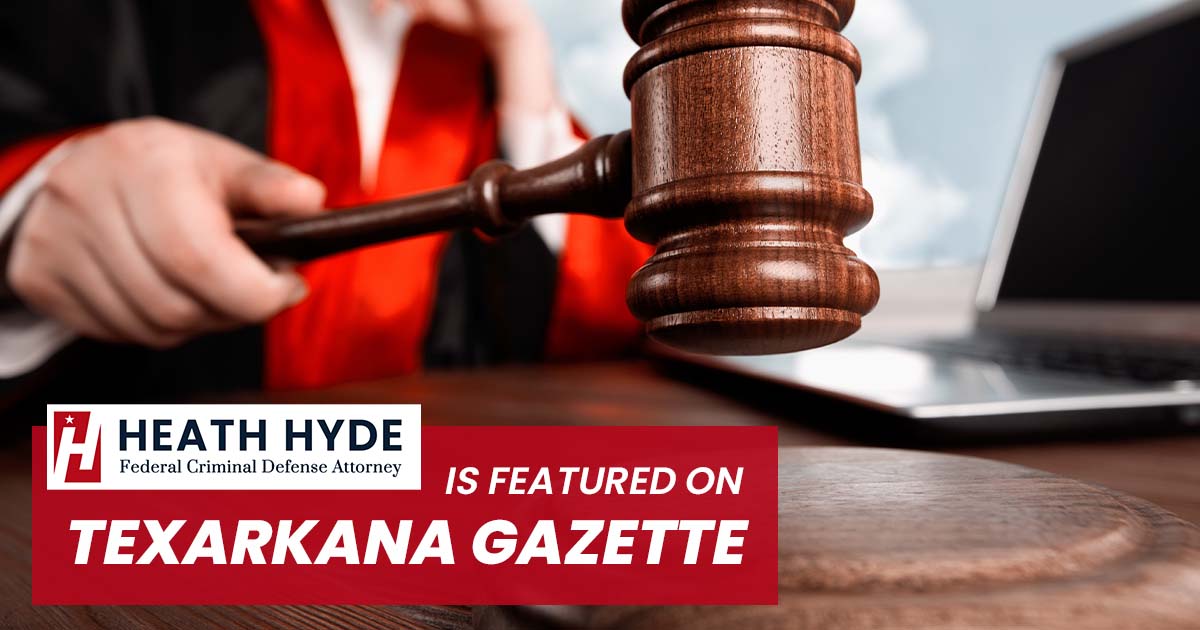 Texarkana Gazette Apr 22, 2022 covers Heath Hyde's win. Attorney Heath Hyde is responsible for defending his client – Adrian Severn Blood – in a vehicular manslaughter case. While the max­imum pun­ish­ment for man­slaughter in Texas is 20 years, his client got 10 years probation. Heath argued to the court that his client was trying to get help for his sub­stance abuse. He also showed to the court that his client had clean drug tests and complied with court orders since his client's release on bond. Explore Heath Hyde's Results with 90% Winrate Read the full article of this remarkable
Read >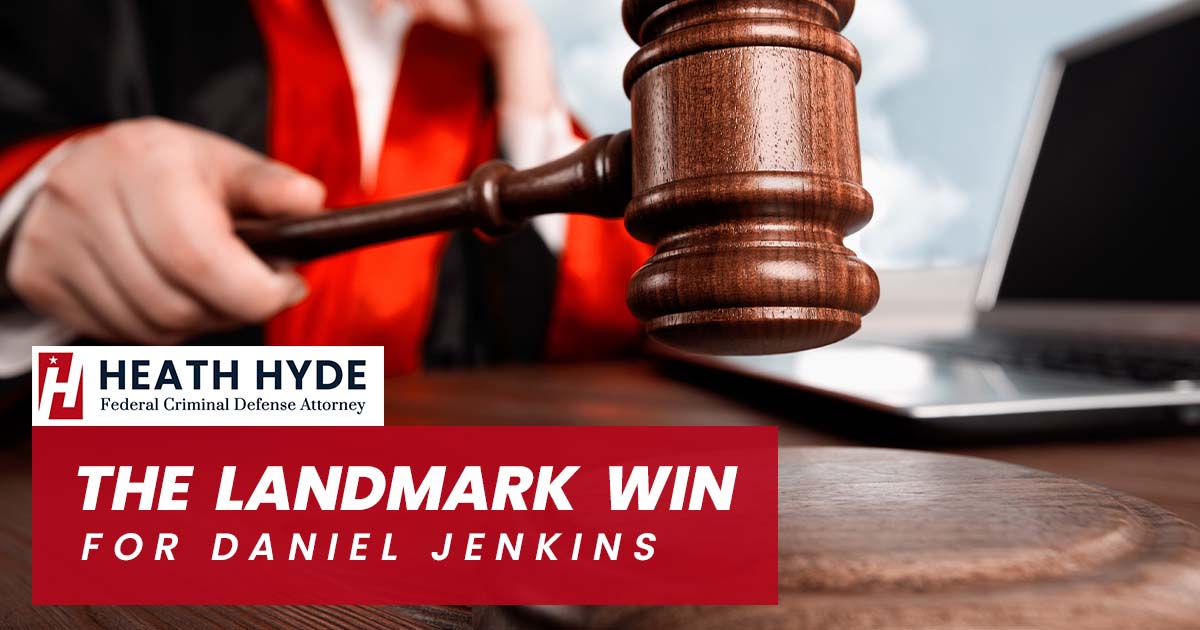 Heath Hyde is responsible for reducing a projected life sentence to 23 yrs. & 4 months. This is a landmark win for Heath Hyde's client who faced all likelihood of life in prison. Heath Hyde's client – the defendant Daniel Jenkins is currently 23 years old and will finish his sentence in approximately 18.5 years allowing him another shot at a real rehabilitated life at age 41. This was a huge victory for Attorney Heath Hyde and his client Daniel Jenkins. Explore Heath Hyde's Results with 90% Winrate Read the full article of this remarkable win at The Washington Post and check
Read >
Federal Criminal Defense (2021)
Healthcare Compliance Services (2018)
Healthcare Fraud Defense (2020)
Federal Investigations (2019)
Murder Cases (2021)
Federal Agricultural Disputes (2015)
Eminent Domain Settlements (2018)
Grand Jury Subpoenas (2017)
USDA Investigations (2021)
High-Stakes Super State Criminal Cases (2020)
Case Dismissed Before Trial
Federal Criminal Defense (2021)
Healthcare Compliance Services (2018)
Healthcare Fraud Defense (2020)
Federal Investigations (2019)
Murder Cases (2021)
Case Reduced to Misdemeanor
Federal Agricultural Disputes (2015)
Eminent Domain Settlements (2018)
Grand Jury Subpoenas (2017)
USDA Investigations (2021)
High-Stakes Super State Criminal Cases (2020)
Case Dismissed Before Trial
Federal Criminal Defense (2021)
Healthcare Compliance Services (2018)
Healthcare Fraud Defense (2020)
Federal Investigations (2019)
Murder Cases (2021)
Case Reduced to Misdemeanor
Federal Agricultural Disputes (2015)
Eminent Domain Settlements (2018)
Grand Jury Subpoenas (2017)
USDA Investigations (2021)
High-Stakes Super State Criminal Cases (2020)
Results Focused & Dedicated to Being the Best Lawyers in the Courtroom
When it comes to your freedom and future, you should not take chances by working with anyone but an experienced, confident, and aggressive federal criminal defense attorney. Heath Hyde has been providing high-quality federal criminal defense to clients accused of federal crimes for more than two decades, often trying difficult and seemingly hopeless cases with success. To discuss your situation with Heath Hyde, contact the Heath Hyde, P.C. in Sulphur Springs, Paris ,or Dallas, TX and begin devising a powerful strategy for your defense.
Heath Hyde is a former prosecutor who ultimately decided to defend the accused as a criminal defense attorney. He has worked for the government and prosecuted case so he completely understands how the government works and prepares their cases. As a result, He never simply agrees with the prosecution's theory of the case or assumes his client's guilt. To the contrary, Heath Hyde strongly believes in the principles of the Constitution of the United States of America, which puts the burden of proof on the government to prove their case beyond a reasonable doubt. Heath is the ultimate persuader of juries and is extremely talented and gifted at telling his clients story.
Even in the most unpopular or scandalous high-profile cases, Heath Hyde will stand proudly beside his client and put the government to its burden, often achieving success in cases that initially seemed hopeless.
Featured on National Television and Radio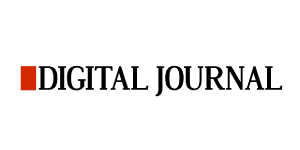 Heath Hyde regularly appears on national television and radio programs as an expert on criminal law, including Fox News, Hannity & Colmes, and NPR and worldwide on BBC. He has also been selected as one of Dallas's Top Lawyers practicing federal criminal defense since 2009 by Texas Magazine, Newsweek's Leading Criminal Defense Attorneys in 2009, and Thomson Reuters' Super Lawyer since 2009. Since 2009, Heath Hyde has been recognized as a top-rated super lawyer in high-profile federal criminal defense.