Nothing is more crucial when you are charged in the federal criminal justice system than selecting a lawyer with experience defending clients in federal criminal cases. By the time you learn that you are being prosecuted on federal charges, your case may already have undergone a full investigation.
You need a lawyer who is familiar with the federal court and can rapidly put together a strong case because the process advances quickly.
Attorney Heath Hyde has been practicing Federal Criminal Law defense in Texas and across the United States for 30 years. As a former prosecutor, Heath Hyde is aware of what the prosecution is seeking and successfully defended clients on federal criminal charges that include:
Possession of a weapon against the law
Possession, production, collusion, trafficking, sale, and distribution of drugs
Selling prescribed drugs illicitly
Severe battery/assault
Sexual assault and rape
Wire fraud
Embezzlement
An Experienced Lawyer in Federal Criminal Court
Heath Hyde is aware that a powerful and fair defense is required to lessen or even completely avoid criminal repercussions, and he delivers just that. He seeks the best outcome for your case whether negotiating during the pretrial or investigation stage or advocating for you in court.
Why You Need A Lawyer for Drug Conspiracy
When the Federal Government lacks sufficient evidence to accuse someone of another drug offense, it frequently charges them with drug conspiracy. The charge may have been included as a condition of agreeing to testify against another person or because the offender helped others commit narcotics offenses. Regardless of the cause of the charge, it's critical to have a defense attorney who has handled federal drug cases.
Recognition & Connection
He believes there is a significant philosophical difference between attorneys who have made careers as prosecutors, putting people in prison, and those who passionately believe in defending the accused.
As a result, Heath has earned the prestigious top 100 trial lawyers in the United States designation and was named a "Rising Star' by Dallas D Magazine during 2009-2010.
Heath receives the highest possible peer ratings in Martindale-Hubbell. Heath's passion for the accused and willingness to tirelessly fight for the rights of the accused of serious crimes, with often no one at their side but their committed criminal defense lawyer. Heath Hyde's clients feel safe, well represented and confident they can overcome their charges.
Heath leads a group of smart and talented legal professionals, including paralegals, investigators, and forensic experts. Heath and his team are committed to continued excellence in the challenging state and federal criminal justice arena. Heath and his team have earned a reputation throughout the United States for their integrity, drive, and remarkable history of successful outcomes in very difficult cases.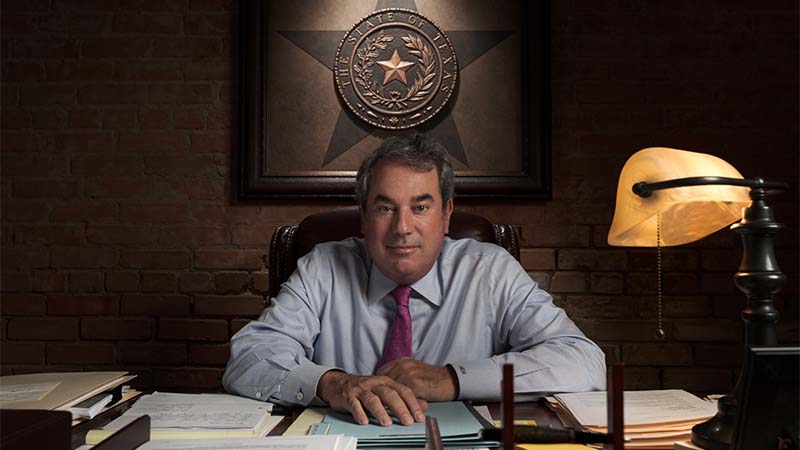 Receive Proactive Defense from A Former Prosecutor
You will gain from attorney Heath Hyde's proactive strategy for your defense as a client. Heath Hyde prepares a solid counter-defense by anticipating the prosecutor's arguments and drawing on his experience as a former prosecutor. He thoroughly examines the argument for flaws and makes them public wherever possible. It's possible for major accusations and penalties to be avoided with just one successful challenge at the outset of the case.
Heath understands that for professionals, criminal exposure means not just risking freedom, but also possibly losing a license and livelihood. No situation is too hopeless and no case is too complex.
In trying thousands of cases, Heath believes that prevailing in court is defined by persuading. Peers and clients alike admire Heath's ability to convert complicated topics into simple, memorable bullet points.
When You Hire Heath Hyde, You Have the Nation's Most Experienced Team of Criminal Defense Lawyers and Consultants on Your Defense Team.
Find an Aggressive Skilled Federal Defense Lawyer
It's crucial to select a federal court-experienced criminal defense lawyer when you require legal representation in federal court. Heath Hyde provides knowledgeable and tenacious legal representation to clients facing a wide range of federal accusations. For more information, schedule a free & confidential consultation online or call 903.439.0000.