USDA Investigation Lawyers
Heath Hyde's USDA Investigation Lawyers are all former federal prosecutors and experienced specialists in representing individuals and businesses throughout the country in investigations involving all USDA agencies and offices.
The United States Department of Agriculture (USDA) is one of many federal government agencies that enforce individuals and companies' legal and regulatory requirements. In addition, several of the USDA's 29 departments and agencies have activities dedicated to investigating individuals and businesses and often take enforcement action for administrative, civil, and criminal infractions.
The USDA's enforcement authority is exceedingly broad, as it oversees "food, agriculture, natural resources, rural development, nutrition, and related concerns." Heath Hyde represents individuals and corporations around the country in investigations and enforcement proceedings, including all substantive problems coming under the USDA's jurisdiction. The following USDA agencies and offices are involved in investigations and enforcement proceedings:
Department of Agriculture's Animal and Plant Health Inspection Service (APHIS)
Commodity Credit Corporation is a company that invests in commodities (CCC)
The USDA's Farm Service Agency (FSA)
U.S. Department of Agriculture's Food Safety and Inspection Service (FSIS)
United States Forest Service (F.S.)
Inspector General's Office (OIG)
USDA Contractors and Businesses serving USDA Need Federal Defense Counsel
The USDA investigates companies and persons involved in all parts of agriculture, farming, food production, national resource extraction and development, and the selling of related items to consumers. The USDA also investigates private contractors for fraud under the False Claims Act through the Office of Inspector General (OIG) (FCA). Companies targeted in USDA investigations may face civil or criminal charges under statutes such as:
The Commercial Transportation of Equines to Slaughter Act is a law that prohibits the transportation of horses for slaughter.
The Farm Bill
The Seed Act of the United States
Act on Food, Conservation, and Energy
Food Safety and Security Act
Act on Virus Serum Toxins
The Agricultural Bioterrorism Protection Act is a federal law that protects farmers from bioterrorism.
Animal Health and Welfare Act
Animal Welfare Act of 1973
Honey Bee Protection Act
Act to Protect Horses
The Lacey Act
Plant Protection Act (PPA)
Suppose you, individually, or agents have contacted your company from the USDA or one of its departments or offices. In that case, you should immediately obtain highly skilled and experienced federal defense counsel, regardless of the statutory authority under which you or your company is being investigated. USDA investigations can be extensive, and these investigations can quickly become unmanageable without immediate action. 
When you partner with Heath Hyde Law, our former federal prosecutors will immediately get to work on your company's investigation, and we'll start working to steer it toward a favorable pre-charge resolution. Absent the expert legal attention and representation your investigation may require, you or your company could face complex criminal charges that could be irreversible—procrastination when under USDA audit or full investigation is a serious matter requiring serious defense.
Heath Hyde's seasoned USDA legal staff is ready to go to work for you. Contact us at 903.439.0000 or submit an online contact form for a free consultation today.
We handle USDA Investigations in a variety of ways.
Our federal defense Law practice covers all forms of claims that can arise during an investigation by the USDA. Our USDA case defense experience involves defending individuals and businesses facing allegations such as:
Fraudulent USDA Contractors
Like all federal government contractors, USDA contractors are bound by a lengthy number of contractual responsibilities, regulatory requirements, and legislative restrictions. The False Claims Act and other provisions can be used to prosecute USDA contractors accused of inflating invoices, delivering inferior products and services, and other forms of federal government contract fraud.
Importing Meat, Poultry, and Eggs Illegally
The countries allowed to export beef, poultry, and eggs (among other items) to the United States are limited by federal rules. In USDA investigations, companies who illegally import products from these nations may face significant fines and other severe consequences.
Violations of the Farm Bill
The Farm Bill is a piece of federal omnibus law that provides a wide range of regulations and restrictions for food production, transportation, and distribution businesses. Violations of the Farm Bill can result in severe penalties, so putting together a strong defense strategy is critical to preserving these businesses' ability to operate and eligibility for USDA programs.
Fraudulent Crop Insurance
Farms may face USDA investigations for crop insurance fraud in addition to difficulties with their insurance carriers. Getting additional indemnity payments includes both underreporting and overreporting crop production.
Fraud in the Supplemental Nutrition Assistance Program (SNAP)
Fraud in the Supplemental Nutrition Assistance Program (SNAP) is one of the most common charges investigated by the USDA. In recent years, the USDA Office of Inspector General (OIG) has targeted slaughterhouses, grocery stores, and all businesses in between for breaking SNAP payment eligibility standards.
Companies accused of exploiting USDA programs may face accusations of theft of government property in addition to particular allegations such as SNAP fraud or food stamp fraud. This serious federal offense involves hefty penalties and prison sentences for business owners and executives.
Slaughtering of animals in an inhumane manner and other animal welfare violations
The Food Safety and Inspection Service (FSIS) of the United States Department of Agriculture (USDA) investigates cases of suspected inhumane livestock handling and slaughtering and other animal welfare infractions in the agricultural sector. These investigations can result in significant penalties. Therefore farms, slaughterhouses, and other entities that are the subject of these investigations should hire skilled defense counsel to help them avoid civil or criminal culpability.
Theft, illegitimate transportation, and illegitimate livestock sales
Animal theft is another crime that can result in a civil lawsuit and USDA enforcement action. When livestock animals are transported across state lines, the USDA investigates suspected illegal transportation and sale of livestock.
Receipt of Livestock Forage Program (LFP), Non-Insured Disaster Assistance Program (NAP), and Other Program Benefits in an Illegal Manner
The USDA provides a wide range of benefit programs aimed at a variety of demographics. As a result, the USDA is on high alert for fraud involving these programs. For example, it routinely investigates both firms and people for receiving benefits under the Livestock Forage Program (LFP), the Non-Insured Disaster Assistance Program (NAP), and others programs without authorization.
Theft, Money Laundering, Wire Fraud, and Other Related Crimes
Many business owners, executives, and others who USDA investigations have targeted are astonished to hear that they could face federal criminal charges. When a USDA investigation leads to criminal charges, the government's attorneys will frequently pursue charges under general-applicability statutes in addition to the specific offenses under investigation. Conspiracy charges, money laundering charges, wire fraud charges, and other related crimes are all prevalent, and each of these charges carries the risk of hefty fines and years in prison.
Whatever claims are brought against you or your business by the USDA, you must move quickly and rely on the advice and representation by a qualified USDA defense lawyer. You can reach out to Heath Hyde or one of our top federal defense attorneys at any time for a confidential consultation.
Defending Against USDA Investigations: Frequently Asked Questions
What factors should I consider when selecting defense counsel for a USDA investigation?
It is critical to find a law firm with attorneys who have substantial experience in federal investigations when seeking defense representation for a USDA investigation. It's ideal if you've worked on both sides of high-stakes government investigations. Several of the attorneys at Heath Hyde have worked for the Department of Justice and U.S. Attorney's Offices across the country. We also have former federal agents ready to assist our clients and us during USDA investigations.
IF THE USDA IS INVESTIGATING ME, do I need to employ a federal defense attorney?
Yes, facing an investigation by the USDA is a serious matter, and you or your company should hire skilled federal USDA Investigation attorneys to protect you. In many cases, the USDA will collaborate with the U.S. Department of Justice (DOJ), the Federal Bureau of Investigation (FBI), and other agencies to carry out joint law enforcement efforts. Managing the scope of the investigation necessitates a highly efficient team of attorneys and former federal prosecutors who are well-versed in the relevant USDA laws, regulations, and procedures.
What are the dangers of being investigated by the USDA?
Fines, restitution, loss of USDA contracts, USDA program eligibility, and other financial penalties are all possible outcomes of a USDA investigation and prosecution. In addition, individuals criminally charged with breaking federal law may face lengthy federal incarceration sentences.
Why is the USDA focusing on my company (or me) or me?
Inspections and investigations by the USDA are routinely conducted to ensure federal compliance. USDA agencies like the Animal and Plant Health Inspection Service (APHIS) work on informal inquiries and rely on tips from employees and others before requesting formal investigations by the USDA Office of Inspector General or Investigative and Enforcement Services (IES). A USDA inquiry against you or your organization could result from several factors. Therefore, when you hire Heath Hyde to represent you, one of our first responsibilities will discern what prompted the inquiry. This will be a critical aspect in determining the proper defense approach.
Is it possible for the USDA to file criminal charges against individuals?
Yes, USDA investigations can lead to criminal charges in many circumstances. If you or your company face criminal charges, contesting the government's proof of intent could be a vital part of your defense strategy. In general, criminal liability necessitates intentional misconduct; nevertheless, if you were unaware that you were breaking the law, this may be sufficient to exempt you from criminal fines and prison time.
Are you individually or your company under investigation by the USDA?
Move Quickly to discuss Your USDA Investigation with a Senior Federal USDA Investigation Attorney before it is too late.
If so: contact a skilled federal defense – USDA investigation lawyer as soon as feasible. Call us at 903.439.0000 or submit an online contact form to schedule a free, confidential consultation with one of our USDA Defense Lawyers.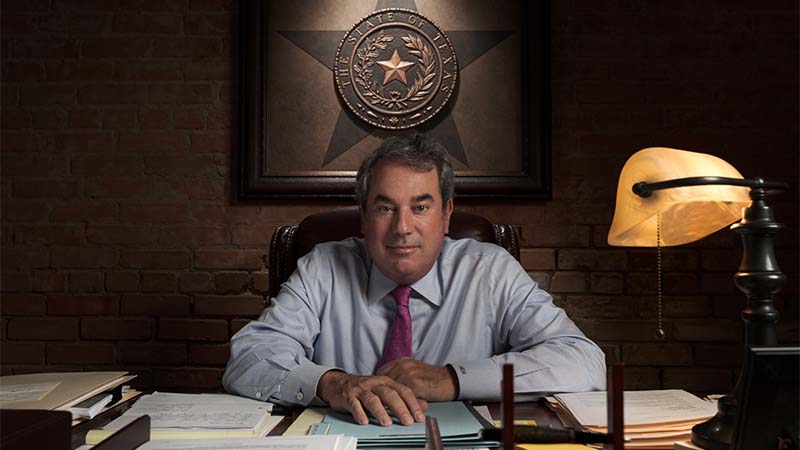 Get Started
24/7 Free Consultation
Named 100 Top Trial Lawyers in the United States & "Rising Star" in Dallas's D Magazine ​
Tried the largest healthcare fraud case to go to trial in the United States
Handled federal cases nationwide & represented clients in 53 different counties in Texas
Connected with a team of specialists that can handle any criminal issue throughout the country
Get Started on Your Case Today
Heath represents clients in all stages of federal investigations, from initial notice to trial and appeal. Most clients approach Heath in times of crisis, typically after being notified of a criminal investigation or an indictment. Don't hesitate to get in touch with the Experienced Federal Criminal Defense attorney at Heath Hyde for a free consultation 24/7.