The US Approach to Prosecuting Public Officials/Figures for Corruption
The misuse of a public or government office for personal benefit is referred to as public corruption. Its existence is a sign that something is wrong with how the government office is run, whether it is local, state, or federal. In that regard, it is a fundamental principle that the government should not be utilized for personal gain or to assist the corrupt.
Preventing public corruption is crucial to maintaining public confidence in the democratic process as well as making government function for its intended purpose, such as ensuring that public officials are using their positions to advance the public interest rather than their own or others' financial gain.
The latter, according to the United States Supreme Court, is "successful only if the people have faith in those who govern, and that faith is bound to be broken when top officials and their appointees engage in acts which create suspicions of malfeasance and corruption." Miss Valley Generating Co. v. United States, 364 U.S. 520, 562 (1961).
The United States' Anti-Corruption Legacy
Constitution
The U.S. Constitution shows the intention of its authors to combat public corruption, which led to the establishment of several provisions that restrict chances for self-enrichment. The Constitution shows a serious concern with avoiding public corruption at all levels of government, according to one analyst. Henning, 92 Kentucky Law Journal 75, 84 (2003). 2)
As a result, the Constitution empowers the President and Vice President to be impeached for "Treason, Bribery, or other high crimes and misdemeanors," as well as any other officer of the United States. (US Constitution, art. II, 4)
Additionally, it forbids anybody holding "any Office of Profit or Trust… [from accepting] any gift, Emolument Office, or Title of any kind whatsoever, from any King, Prince, or foreign State, without the agreement of the Congress." (U.S. Constitution, art. I, 9, cl. Members of Congress are forbidden from holding any public office that was formed during their term or whose pay was raised during that term. (U.S. Constitution, Art. I, 6, Clause
The Appropriations Clause of the Constitution demands consent from Congress before any money can be spent by a government official. (US Constitution, art. I, 9, cl. 7)
No particular provisions were made in response to the potential for public corruption in the states. However, some structural safeguards were put in place, such as jury trials to guard against dishonest judges and state legislatures' authority to pass anti-corruption legislation.
Treating Federal Public Corruption
The U.S. Constitution gives Congress a list of enumerated powers, including the postal power, the commerce clause power, the necessary and proper clause power, and the spending power. These powers give Congress the authority to enact specific laws intended to fight public corruption at the federal level. Notably, the anti-corruption legacy did not result in the Constitution explicitly granting Congress the authority to pass anti-corruption legislation that extends outside the areas covered by the Constitution.
These stated authorities lead to the conclusion that the three main strategies for preventing public corruption at the federal level are: criminal laws, impeachment, and ethical prohibitions.
Criminal Laws
201 of the 18 USC prohibits bribery of public officials.
This clause makes it unlawful for government employees to give or accept bribes or gratuities that are not authorized. Regardless matter whether they hold a supervisory role or have discretionary responsibility, it applies to every federal employee.
At the most fundamental level, this clause acknowledges that a bride is any incentive intended to improperly influence the performance of a public function intended to be freely executed. It forbids the gifting of an "item of worth," which is defined very broadly to include anything that the receiver deems to have subjective value.
Bribery is proven to have taken place when it can be established that something of value was either promised or made available, rather than when a bribe was actually paid.
It's important to note that the prosecution may only prosecute a gratuities violation, or the receipt of anything of value, in cases where it is difficult to prove express bribery, or the specific purpose to provide or receive something of value in exchange for official conduct.
Additional Laws
Theft, fraud, or bribery in relation to programs receiving federal monies is prohibited by 18 USC 666. Sabri v. the United States, 124 S. Ct. 1941 [2004] (see generally).
There are numerous statutes that forbid particular behavior in particular contexts, such as bankruptcy, procurement, and taxation.
 Impeachment
Although it isn't totally clear, it would seem that the impeachment clause of the United States Constitution encompasses misuse of office that counts as a "political crime," even if it doesn't violate any particular criminal statute.
Ethical Requirements
The conduct of federal officials is governed by a vast array of regulations. Sun-Diamond Growers v. United States, 304 U.S. 255 (1992) (See). These laws list ethical prohibitions that are not always against the law. However, if they break the rules, they risk losing their jobs.
Pursuing Local and State Corruption
All of the states and the majority of municipal governments have laws or ordinances that make various forms of corruption illegal.
Although there is no federal statute that particularly targets state and local corruption, federal prosecutors have frequently used three statutes to bring cases against state and local officials for public corruption. They are the Racketeer Influenced and Corrupt Organizations Act (RICO), the Hobbs Act, and the Mail and Wire Fraud Statute.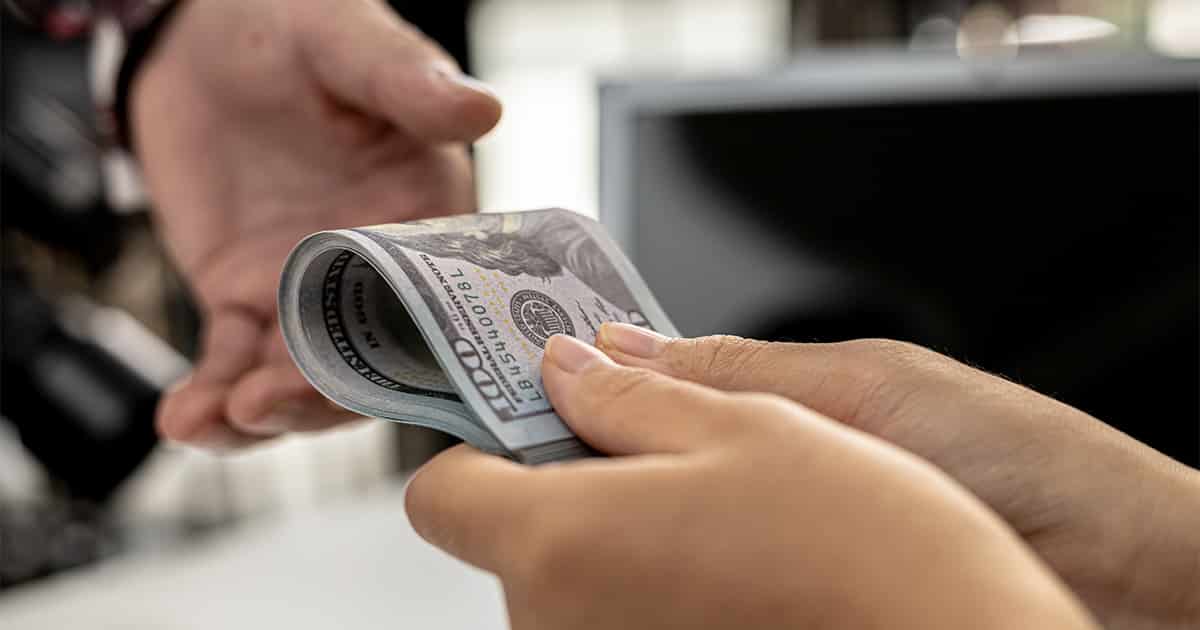 Hobbs Act of 1951, 18 USC
The Hobbs Act expressly declares that it is unlawful to impede, delay, or otherwise negatively impact commerce by robbery or extortion.
However, the Act has been expanded to embrace actions that are most appropriately classified as bribery by a number of court rulings, including one from the US Supreme Court (See United States v. Evans, 504 U.S. 255 [1992]). In that regard, all that must be proven is that a public official received money to which he was not entitled while aware that the money was given in exchange for performing official duties. As a result, inasmuch as it addresses official bribery, the Hobbs Act is comparable to 18 USC 201. However, as per 18 USC 201, which is covered by the mail and wire fraud statutes, the statute would not apply to the simple receiving of gratuities.
The Hobbs Act only prohibits behavior that "obstructs, hinders, or influences interstate commerce [commerce between two or more states]," yet this restriction is scarcely necessary as all that is required is a slight or essentially insignificant effect.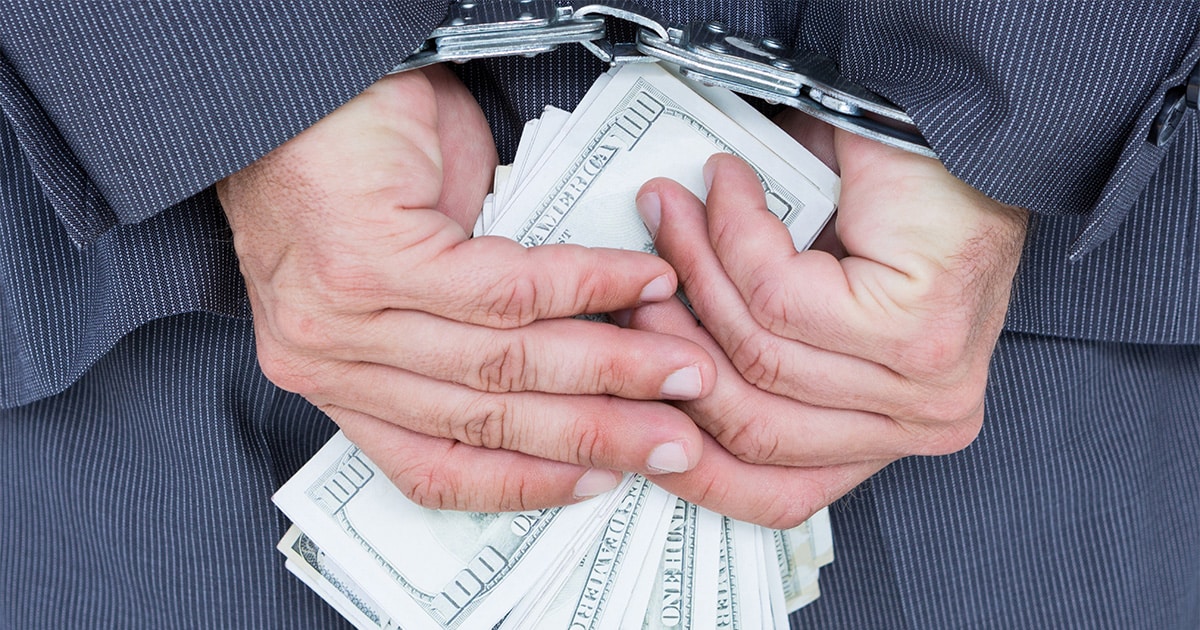 RICO violations may be the result of a Hobbs Act violation.
Fraud by Mail and Wire – 18 USC 1341 (Mail), 1343 (Wire)
The mail and wire fraud acts were enacted as anti-fraud laws to make the common law offense of larceny by deception a felony. Although the language of the legislation do not expressly cover corruption, they are frequently utilized to prosecute instances of public misconduct.
For wire fraud, the prosecutor needs only show (a) a plot to defraud and (b) the use of interstate wire communications to further the scheme. For mail fraud, the prosecutor need only show (a) a scheme to defraud and (b) the sending of a letter for the purpose of carrying out the scheme.
For the purposes of the Act, the required wire communications include radio transmissions, phone calls, and emails, and the required mailing can be carried out by the postal service or a private carrier. It's important to note that the necessary mailing or wiring need not contain any fraudulent information and could be completely legitimate. They must be demonstrated to be at least a "step" in the plan, though. United States v. Schmuck, 489 U.S. 705, 712 (1989).
A fraudulent scheme comprises "a plot… to deprive another of the intangible right of honest services," according to the statutes used in situations of public corruption. (18 USC §1346). Because of this meaning, the legislation can be used by prosecutors in a variety of ways to pursue cases of public corruption at the state or local level.
There are two circumstances that lead to a typical "honest services" corruption case. First, "bribery," which involves a pattern of gratuities given over time to obtain favorable action, refers to the payment of a public official for a specific decision or action.
Second, "failure to disclose" a conflict of interest that results in personal enrichment, which includes situations when the official has an express or implied duty to disclose to others their personal connection to the subject matter even though there was no misuse of office or injury to the public.
The basis for its condemnation of the "conflict of interest" situation is that "[w]hen an official fails to disclose a personal interest in a matter over which he has decision-making power, the public is deprived of its right to either disinterested decision making itself or, as the case may be, to full disclosure as to the official's potential motivation behind an official act" (See Sawyer v. United States, 85 F3d 713, 724 (1st Cir. 1966))
Notably, under the "honest services" approach, a person who does not hold public office but actively contributes to the functioning of the government, such as a political party leader, may be prosecuted. (See, for example, United States v. Margiotta, 688 F.2d 108 (2d Cir. 1982)).
While it is necessary to demonstrate an intent to provide or receive something of value in exchange for performing an official duty in a bribery prosecution, in a case involving failure to disclose, the failure is sufficient to demonstrate the necessary intent. Furthermore, there is no requirement to demonstrate if the plan was successful or harmful.
For each mailing or wiring used to further the alleged plan, a public official may be charged with a separate offense.
In 2002, Congress changed the law such that a maximum punishment of 20 years in jail might be imposed for each infraction.
The legal basis for RICO offenses is a violation of the law.
RICO, also known as the Racketeer Influenced and Corrupt Organizations Act (18 USC 1962)
The Organized Crime Control Act, which included the RICO act, was passed by Congress in 1970. It was created with the intention of "striving for the eradication of organized crime by.. introducing new penal prohibitions, and by providing harsher sanctions and new remedies to deal with the unlawful acts of individuals engaged in organized crime." Turkette, 452 U.S. 576, 589 (1981); United States v. Turkette.
1962 is divided into four parts. In order to prevent organized crime from infiltrating legal businesses, subdivisions (a) and (b) have been used, and subdivisions (c) and (d), which were also created with that goal in mind, have been used to corrupt public officials.
Under Section 1962(c), it is illegal for anyone, including public officials, "employed by or associated with any enterprise engaged in, or the activities of which affect interstate or foreign commerce, to conduct or participate… in the conduct of such enterprise's affairs through a pattern of racketeering activity," and under Section 1962(d), it is illegal for someone to conspire to violate Section 1962(c) as well as Sections (a) and (b) (b).
A public official is accused of committing a RICO violation if the official:
by committing two or more charged, indictable, or penal primary offenses, The required offenses include Hobbs Act violations and mail or wire fraud; forming a "racketeering pattern,"
According to the law, a pattern must have at least two instances of racketeering behavior, the last of which must have happened within ten years after an earlier instance and at least one of which must have happened after the law's effective date (October 15, 1970). A pattern "needs the showing of a link between the predicates,… and of the danger of, continued conduct," according to the Supreme Court.
Criminal activity "forms a pattern" if it includes crimes with comparable or same goals, outcomes, participants, victims, or methods of commission, or if it also includes crimes that are connected by distinguishing traits and are not isolated incidents. Northwestern Bell Tel. Co. v. H.J. Inc., 492 U.S. 229, 239–240 (1989).
Conduct that is "indictable," "chargeable," or "punishable" under different state and federal criminal statutes is considered "racketeering activity." The list included in the statute covers a wide range of illicit activities, including mail and wire fraud and Hobbs Act violations. The actions of racketeering activity are also known as predicate offenses.
invests, maintains an interest in, participates in, manages the affairs of, or obtains income used to acquire an interest in, directly or indirectly in a business,
A government office through which the official(s) carried out the racketeering operations is included in the definition of an enterprise, as is any person partnership, corporation, other legal entities, or group of individuals or entities involved in fact.
Activities that have an impact on domestic or international trade,
This clause has been liberally interpreted, making almost any interstate activity compliant with the law.
It is challenging to imagine a government agency operating within the United States whose actions would not be seen as having an impact on interstate trade.
The public person faces substantially higher statutory penalties and the prospect of consecutive sentences when RICO is charged with the charges that are allegedly the "racketeering conduct" on which the RICO allegation is based, such as mail and wire fraud and Hobbs Act violations.
RICO also allows for the criminal forfeiture of any interest obtained or maintained in violation of Section 1962, as well as any interest in a business that is run in violation of Section 1962, as well as any property that is made up of or derived from the proceeds of racketeering activity that is in violation of Section 1962. A pretrial order prohibiting the public official from using available assets to hire counsel may also be obtained by the prosecutor.
It should be noted that it is common knowledge that accusing a public figure of a RICO violation brings with it a negative connotation that paints the official in a harsher light than simply being corrupt, i.e., the official is associated with organized crime.
In order to prosecute public corruption, federal prosecutors are given a wide range of tools, particularly with regard to state and local corruption, where the relevant statutes give them the authority to challenge nearly any illegal, dubious, or unethical behavior of a public official, subject to the prosecutor's exercise of sound discretion. Prosecutors have even more latitude to pursue cases when RICO is involved.
Get Help on Federal Public Corruption
If you are concerned you may be the subject of a public corruption investigation, do not wait! Contact Heath Hyde today to get the protection you need to develop the very best outcome.
Heath Hyde, a federal public corruption defense lawyer, often is able to circumvent criminal charges by explaining the situation in a way investigators and prosecutors can understand. It is never too early to protect yourself from an unbridled government investigation. Call Heath Hyde at 903.439.0000 or submit a confidential case review.